Addressing Cancer Disparities
Cancer affects all population groups in the U.S., but certain socioeconomic, racial, and ethnic groups bear a disproportionate cancer burden. Simple steps toward achieving health equity across diverse demographic groups include passage of the bipartisan CLINICAL TREATMENT Act (H.R. 913), which would provide Medicaid coverage of routine care for patients receiving cancer treatment through a clinical trial.

Will you support the CLINICAL TREATMENT Act, which would ensure that people from all backgrounds have equal access to potentially lifesaving treatments?
Biden
|
Trump
---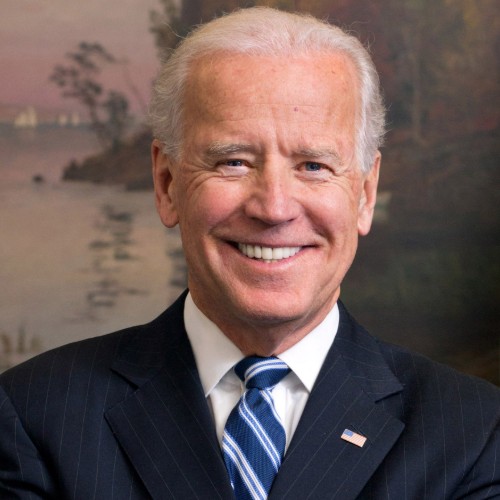 Biden: It will be my top priority to ensure that every American has the right to the peace of mind that comes with knowing they have access to affordable, quality health care, including potentially lifesaving treatments. My health care plan will build on the progress of Obamacare, ensuring universal coverage, giving Americans more choice, reducing health care costs, and making our health care system less complex to navigate. Whether you're covered through your employer, buying your insurance on your own, or going without coverage altogether, the Biden Plan will give you the choice to purchase a public health insurance option like Medicare. I will also expand coverage to low-income Americans by offering premium-free access to the public option for those 4.9 million individuals who would be eligible for Medicaid but for their state's inaction, and making sure their public option covers the full scope of Medicaid benefit.

And, yes, we must also provide equal access to lifesaving treatments, including clinical trials, for every American. Access to a clinical trial should not be dependent on a person's ability to pay. This not is only the humane thing to do—ensuring that everyone has a chance to fight for their life—but it is also consistent with scientific practice; we need to understand how an investigational drug in a clinical trial will work in a diverse population of patients when approved.

However, while private insurance, due to a requirement in the ACA, and Medicare cover costs associated with routine care as part of a clinical trial, the 20 percent of the population on Medicaid
doesn't benefit from a federal mandate for such coverage. I will ensure coverage of costs incurred while participating in clinical trials.

We must also tackle other barriers to participation in clinical trials that lead to disproportionate access, including indirect costs such as transportation and lodging. And we must ensure that criteria for trials are based on science and do not have disparate impacts based on race or income. Our Cancer Moonshot initiative included recommendations regarding modernizing clinical trials and tackling disproportionate access to treatment. We called for the FDA to work with the American Society of Clinical Oncology, Friends of Cancer Research, and other organizations to weigh whether the criteria for a patient to participate in a clinical trial is too restrictive. The Cancer Moonshot report emphasized the importance of tracking the access to treatment and identifying disparities, pointing to the Centers for Medicare & Medicaid Services Offices of Minority Health Mapping Medicare Disparities tool as an important resource.

Additionally, our administration promoted the use of telehealth and telemedicine to deliver care, which is especially important in rural areas. According to the Cancer Moonshot report, the VA provided more than 2.1 million telehealth "episodes of care" in 2015.