A Forum for Cancer Center Leaders
In response to the rapid changes in health care delivery and the expectation to "do more with less" at clinical practices at AACI cancer centers, AACI created a forum for physician clinical leaders. The forum aims to provide a resource for creating best practices to assist cancer center physician clinical leaders in addressing challenges like clinical services reimbursement, integrating electronic medical records with other cancer center IT services, assimilating clinical research and clinical programs to increase trial accrual, and developing performance metrics.

PCLI members convene each year as part of the AACI/CCAF Annual Meeting.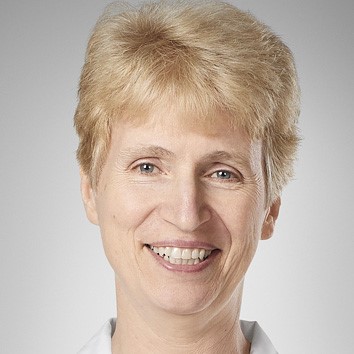 The PCLI Steering Committee is a resource for creating best practices as well as for comparing approaches to common problems facing clinical services leaders.

Chair
Claire Verschraegen, MS, MD, FACP
Director & Professor, Division of Medical Oncology
The Ohio State University Comprehensive Cancer Center, James Cancer Hospital & Solove Research Institute

View All Steering Committee Members


Steering Committee Objectives:
Oversee the development and implementation of PCLI
Establish goals and metrics to assure that goals are met
Develop policies and procedures
Set agendas for

—

and frequency of

—

meetings, forums, and workshops for PCLI and its working groups and subcommittees
Identify PCLI participants
Provide reports on the initiative's progress to AACI's Board of Directors
Determine the level of needed financial resources and help identify potential sources of support