The AACI Distinguished Scientist Award was created in 2002 to recognize a major contributor to the field of cancer research.

Selected by the AACI Board of Directors, the awardee should be widely known in the cancer community through their research accomplishments.

Recent past awardees include Drs. William G. Kaelin, Jr., Douglas R. Lowy, Charles Perou, Carl June, James Allison, and Lewis Cantley.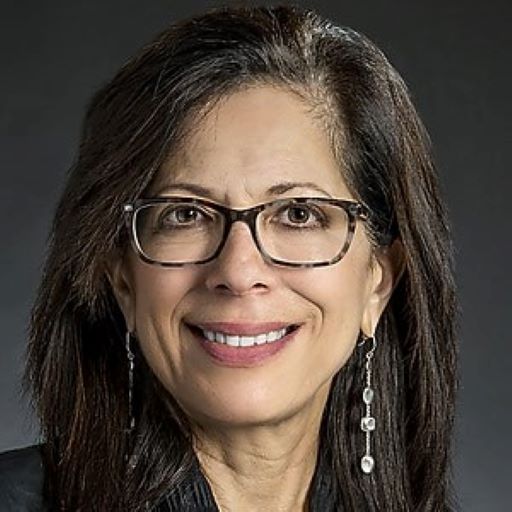 Elizabeth M. Jaffee, MD
Elizabeth M. Jaffee, MD, is the deputy director of the Sidney Kimmel Comprehensive Cancer Center at Johns Hopkins University. A world leader in understanding the complex interaction between the immune system and pancreatic cancer, she led the direct translational development of a first-generation granulocyte-macrophage colony stimulating factor (GM-CSF)-secreting allogeneic vaccine platform that has served as a human model for studying anticancer immunity. Her ongoing work integrates new and emerging technologies to uncover the complex signaling pathways that exist between tumor cells, monocytes, and stromal cells in pancreatic cancer, and novel methods to bypass these signals to effect potent antitumor immune responses

Dr. Jaffee was appointed by President Obama to serve on the National Cancer Advisory Board (NCAB). While chair of the NCAB, she served as one of three co-chairs of the Cancer Moonshot Blue Ribbon Panel, which established priorities for National Cancer Institute (NCI) spending on new research. She continues to work with the Biden administration as a member of the President's Cancer Panel. Dr. Jaffee also established the new Cancer Convergence Institute at the Kimmel Cancer Center at Johns Hopkins, where experts from diverse fields such as engineering, bioinformatics, physics, and mathematics work with doctors and nurses to apply their knowledge to cancer.

Dr. Jaffee will deliver a keynote presentation on her research at 11:15 am central time on October 3, preceding the award presentation.