The AACI Champion for Cures Award was established in 2018 to recognize one or more people or an organization, who, through direct financial support of an AACI cancer center, demonstrate exceptional leadership in advancing cancer research and care and in inspiring others to do the same.

Selected by the AACI Board of Directors, the awardee has gained distinction through their visionary approach to promoting our shared goal of a future without cancer. Through their transformational philanthropy, which may take many forms—including supporting a new facility, cancer center infrastructure, or programming—the cancer center can focus beyond immediate needs to foster creativity and innovation and multiply its impact on patient health, research, and its surrounding community.

Previous Champion for Cures Award recipients are Pelotonia, Sidney and Caroline Kimmel, Phil and Peggy Knight, the Jon M. and Karen Huntsman family, and Richard and Susan Rogel.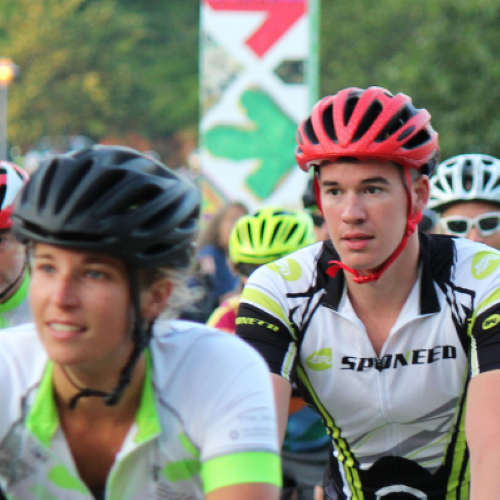 Pelotonia
In its first 13 years, Pelotonia—a three-day experience of cycling, entertainment, and volunteerism—has raised more than $236 million for The Ohio State University Comprehensive Cancer Center – James Cancer Hospital and Solove Research Institute. The dollars raised support projects that address many areas of cancer research, including prevention, diagnosis, treatment, psychosocial issues, accelerated drug development and large initiatives that help change the landscape of cancer care.

OSUCCC – James has dedicated these funds to building innovative programs and initiatives, such as the Pelotonia Fellowship Program and the Pelotonia Idea Grants Program. Through a five-year pledge of $100 million, Pelotonia will launch an institute for immuno-oncology at the James. The James has also used funds raised by Pelotonia to support four statewide initiatives on colorectal cancer prevention, the prevention and treatment of endometrial cancer, assessing survival and quality of life using genetic testing for advanced stage lung cancer, and reducing the high breast cancer mortality among African American women in Ohio.