Exploring Topics of Interest to AACI Cancer Centers
To promote the work of its member centers, AACI publishes Commentary, an editorial series focusing on major issues of common interest to North American cancer centers.

Each AACI Commentary is written by a cancer center leader or subject matter expert and distributed by email to nearly 3,000 readers of the AACI Update newsletter.

The publication is designed to cover a specific topic in 750-1,000 words. Recommendations for topics and authors are encouraged.
---
Please submit suggestions to:
Chris Zurawsky
Director of Communications and Public Affairs
412-802-6775

Emily Stimmel
Communications and External Relations Manager
412-647-0504
---

Who Was First?
The National Cancer Act of 1971 and the Birth of NCI-Designated Cancer
Centers
By Donald L. Trump, MD, FACP, FASCO and Eric T. Rosenthal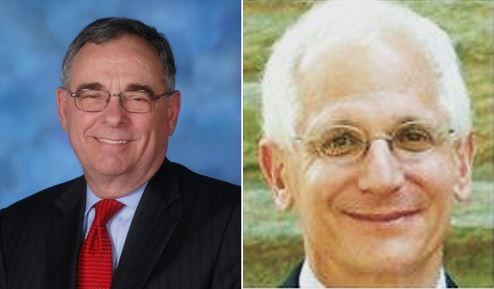 In 2019 we began work on a book about the establishment of NCI-Designated Cancer Centers and their impact on cancer research and treatment since the signing of the National Cancer Act (NCA) of 1971 by President Richard Nixon. Our complementary credentials in the cancer community include spending portions of our careers, separately, at two institutions, which, along with a few others, claimed to be the first cancer center. So, naturally, when we undertook our book project (Centers of the Cancer Universe: A Half-Century of Progress Against Cancer, Rowman & Littlefield, 2021), we sought to answer the question: "Who was first?"