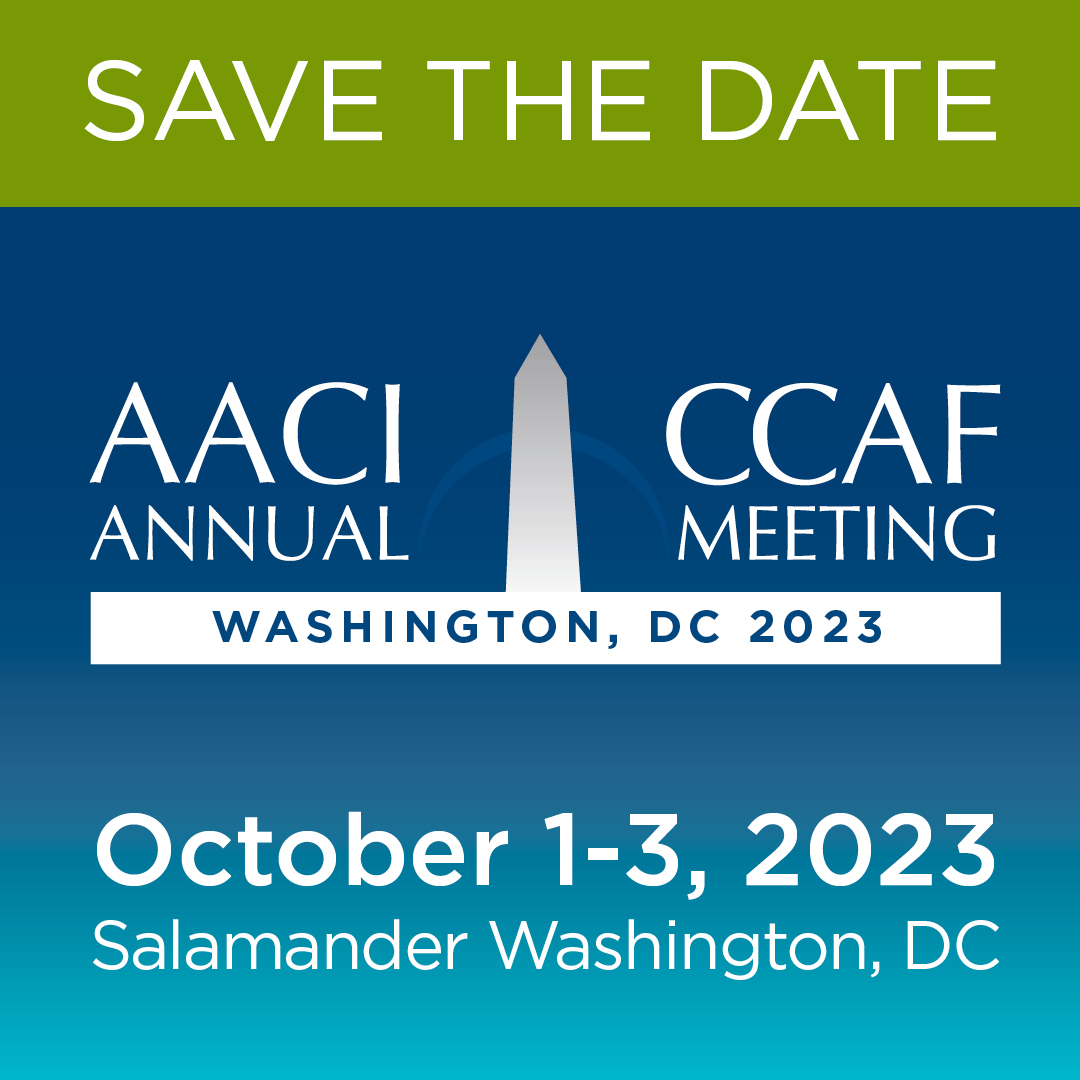 AACI cancer centers form North America's cancer research infrastructure and are hubs of critical discoveries, treatment advances and improvements in patient care. AACI and the Cancer Center Administrators Forum (CCAF) are jointly formuling the program for the 2023 AACI/CCAF Annual Meeting.

This three-day event convenes AACI cancer center members with national cancer research and advocacy groups, industry, and government health agencies to develop solutions to common challenges. No other program presents information on cancer research and patient care issues as they pertain to the leaders of the nation's cancer centers and provides those leaders with a forum to discuss common issues with their peers.

Continuing Medical Education (CME) is jointly provided by the American Association for Cancer Research (AACR) and AACI. Your participation in this national meeting helps us chart a course for AACI's work on behalf of its cancer center network. We look forward to hosting you and your colleagues for this always innovative and high-quality educational experience.