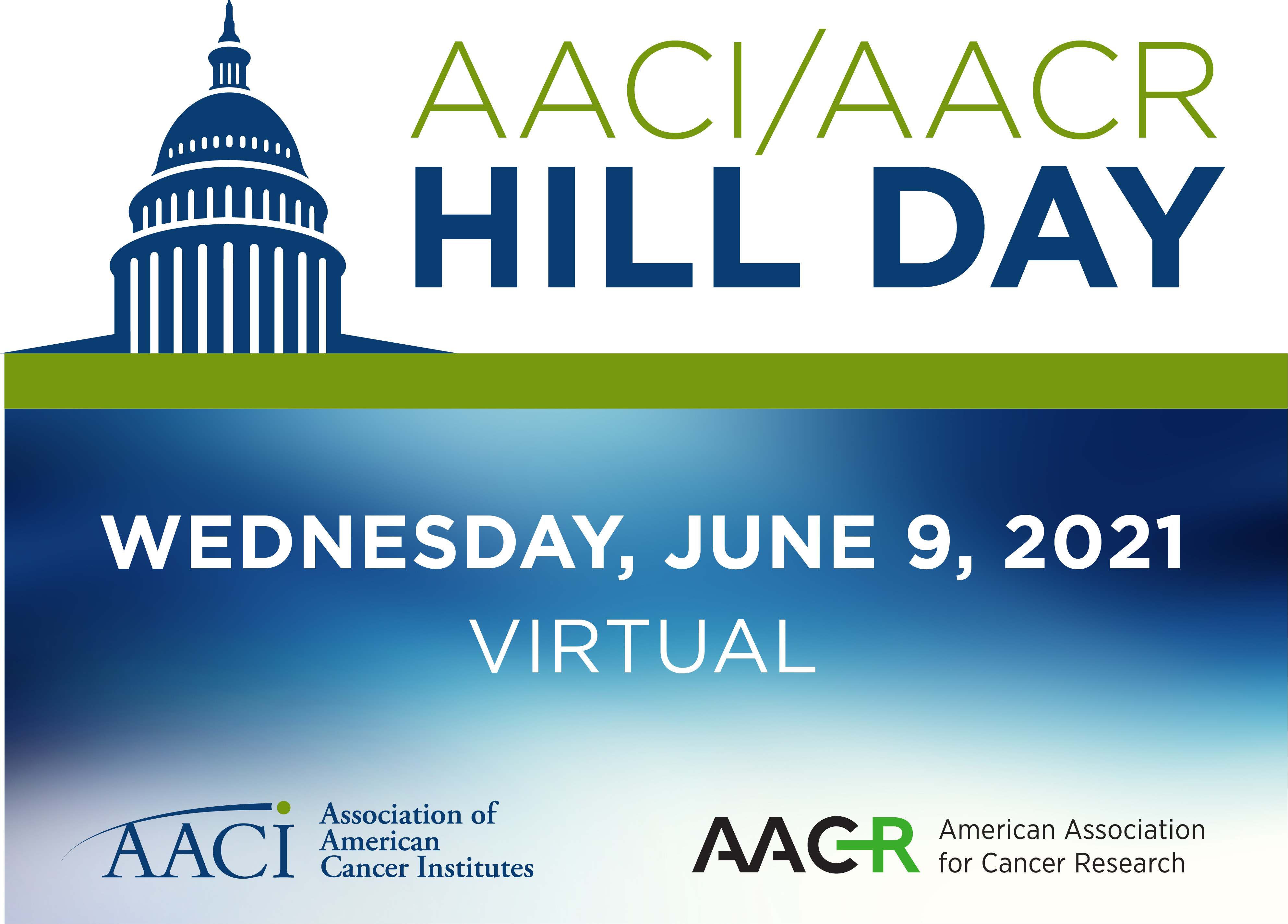 Due to ongoing health concerns related to COVID-19, AACI and AACR have shifted their joint visit to Capitol Hill to a virtual format for the second year.

This year's AACI/AACR Hill Day will be held on Wednesday, June 9. The virtual advocacy day will consist of video and conference call meetings organized by Soapbox, a firm that specializes in coordinating advocacy days. Hill Day is open to all AACI and AACR members who wish to participate.

The event will focus on our request of $46.11 billion for the National Institutes of Health (NIH) and $7.609 billion for the National Cancer Institute (NCI) in the Fiscal Year 2022 budget, and messaging will emphasize the importance of funding for these agencies amid the COVID-19 pandemic. We will also request an additional $10 billion for the NIH to address COVID-related research disruptions.

If you have any questions, please contact AACI's government relations manager, Jaren Love.
Scheduling Calls
For participants in the eastern time zone, meetings will be scheduled between 9:00 am–5:30 pm ET. For those in other time zones, meetings will be scheduled starting at 9:00 am local time and no later than 5:30 pm ET. For example, in the Pacific time zone, meetings will be scheduled between 9:30 am–2:30 pm PT. In some rare cases, an office may only be able to meet outside these times; if so, participants will be notified as far in advance as possible.