AACI works on behalf of its 98 cancer centers to advocate for federal funding for the National Institutes of Health (NIH) and the National Cancer Institute (NCI).
The AACI Government Relations Forum was created to coordinate efforts among all cancer centers to educate local officials and members of Congress about the cancer research enterprise and the positive impact of cancer center initiatives on patients. The Government Relations Forum facilitates an improved understanding of policy issues as they pertain to cancer prevention, treatment, and survivorship—for AACI members and for legislators.

Participation in the forum is open to AACI members only.
The Government Relations Forum Steering Committee monitors public policy activities impacting cancer centers.
Chair
Anne L. Levine
Dana-Farber Cancer Insititute, Harvard Medical School
Chair-elect
John DeMuro
Moffitt Cancer Center
View All Steering Committee Members
In October 2018, AACI President
Roy A. Jensen, MD
, introduced his
presidential initiative
, a library of public policy resources, to positively advance policy that will ultimately impact public health. Now AACI is calling on members to submit materials for the AACI Public Policy Resource Library. AACI encourages members to share resources pertaining to the priority issues of state funding for cancer research, elimination of HPV-related cancers, and tobacco control. Please email resources to AACI Government Relations Manager,
Jaren Love
, or call 412-647-2076 with questions.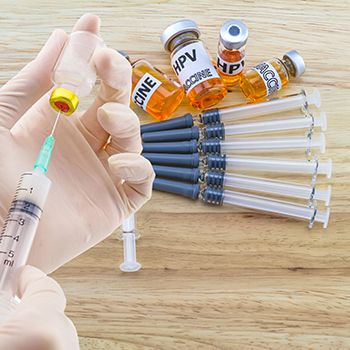 In June 2019, leading health organizations, patient advocates, and AACI cancer centers issued a call to action urging policymakers and other stakeholders to help eliminate cervical cancer and other cancers caused by human papillomavirus (HPV).

"With HPV-related cancers on the rise, AACI cancer centers have made prevention, screening, and treatment for HPV a priority," said AACI Executive Director Jennifer W. Pegher. "By eliminating HPV-related cancers, we have the opportunity to dramatically reduce the burden of cancer in the U.S. and globally."

To date, the call to action has more than 70 endorsements representing leading health organizations and AACI cancer centers. Please submit your cancer center's endorsement with a high-resolution logo (EPS, JPG, or PNG preferred) to Emily Stimmel, communications and external relations coordinator.

View the Call to Action
Click on an image below to download the PDF.