Monique Phillips, PMP, will deliver the keynote presentation at the 14th Annual AACI Clinical Research Innovation (CRI) Meeting. Phillips is the People & Business Resource Groups lead of the Black Organization for Leadership and Development at Bristol Myers Squibb. She will be joined by Kimberly Richardson, a patient advocate and ovarian cancer survivor. Phillips and Richardson will discuss implicit bias, straightforward patient communication, and other topics related to optimizing diversity in clinical trials.
Virtual Meeting Option Now Available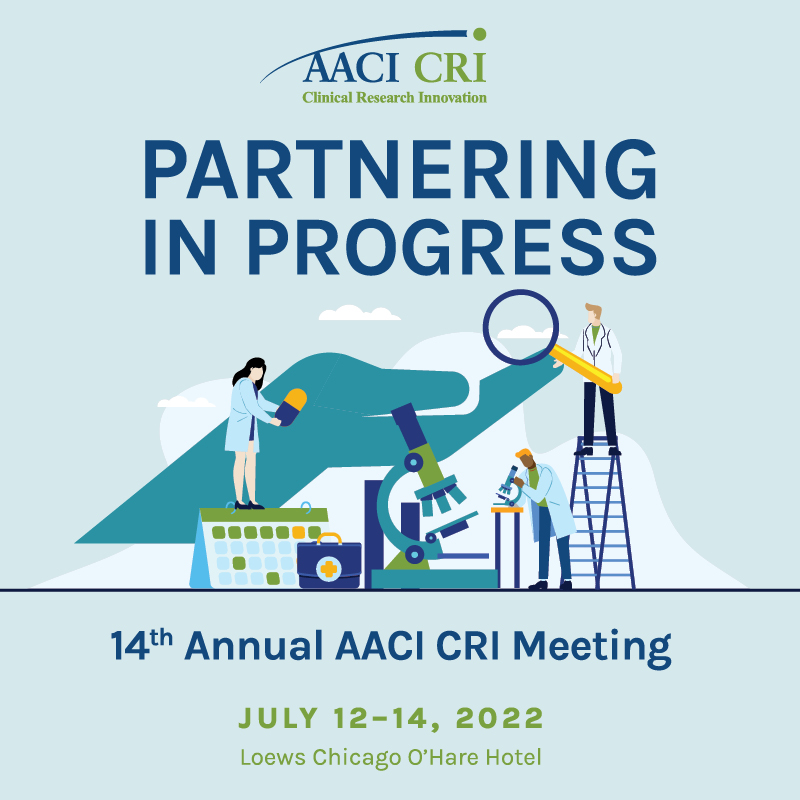 Registration
at the regular meeting rate begins
Tuesday, May 3
. For those who are unable to attend the meeting in person, AACI will provide a virtual option. To register as a virtual attendee, select the "Member - Virtual Only" registration type. This will give you access to all sessions held in the main ballroom. Login information will be provided closer to the meeting.
COVID-19 vaccination, masking, and testing policies are available on the
meeting webpage
. AACI reserves the right to revise these policies based on evolving public health recommendations, and will notify attendees of any changes as soon as possible.

Promote Your Cancer Center With a CRI Meeting Program Ad
AACI invites you to promote your cancer center by purchasing an ad in the 14th Annual AACI CRI Meeting program. The program book offers an excellent opportunity to showcase your center while supporting the CRI meeting. Your cancer center's program ad may highlight a conference or a new initiative, or celebrate the success of the center's clinical trials office. Cancer centers may include links to their website and any upcoming events for the digital program book.
Artwork should be submitted to Communications and External Relations Manager
Emily Stimmel
by
Wednesday, May 25
for inclusion in the event program. Please direct any questions about ad pricing and additional support opportunities to Development Coordinator
Shelly Pocratsky
.
14th Annual AACI CRI Meeting Program Ad Specs
Full page (4.5" W x 7.5" H): $1,500
Half page (4.5" W x 3.625" H): $1,000
Ads should be submitted as high resolution (300 dpi) PDF files. Other acceptable formats are TIFF, EPS, and JPEG. If submitting EPS files, please make sure all fonts are converted to outlines. CMYK color is preferred. All images used, such as logos and photography, must be high resolution (300 dpi) and free of copyright infringements.